EDIT MAIN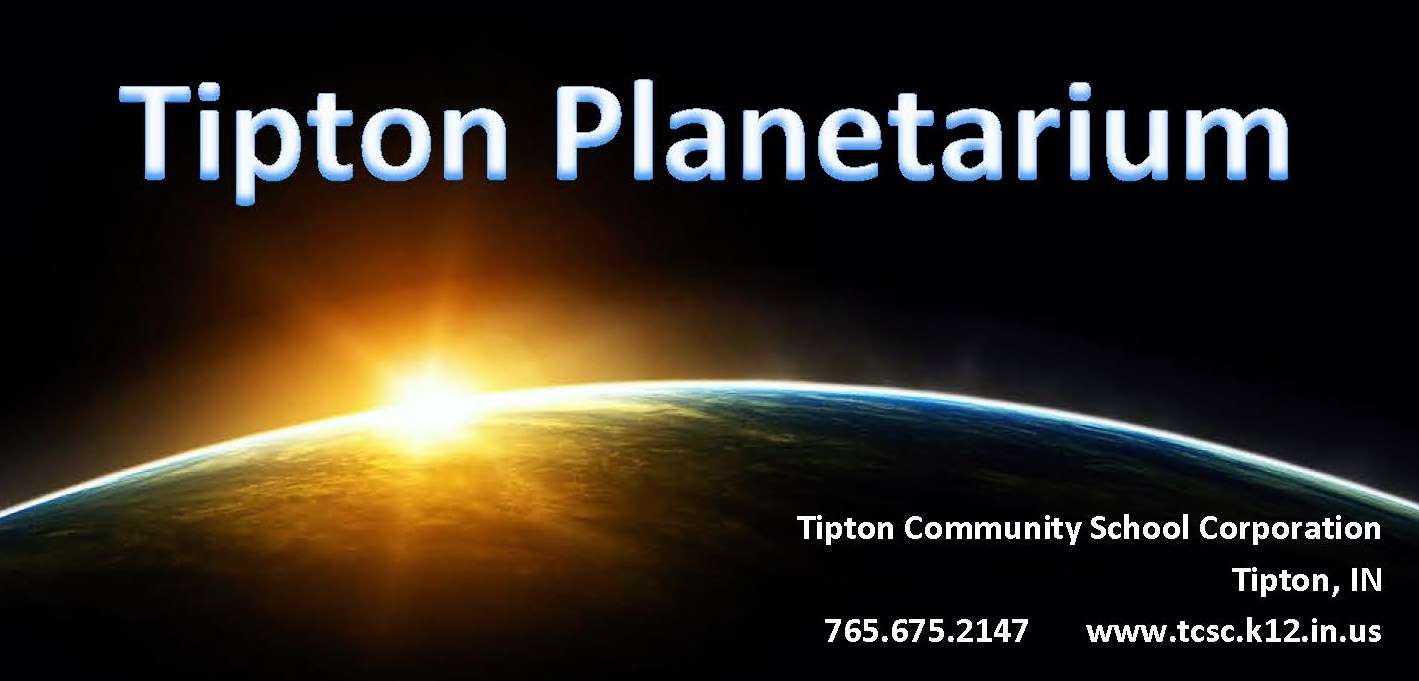 Welcome to the Tipton Planetarium
Tipton Planetarium is located in the Tipton Middle School building at 817 S Main St, Tipton, IN. It was constructed in 1973 and is still furnished with the standard projectors and equipment of that time. In 2013, Tipton Community School Corporation (TCSC) received grant from the Tipton County Foundation to add new digital equipment while maintaining the optical star dome, incorporating traditional planetarium displays within the new digital format. With this grant and matching contributions from local individuals and businesses, TCSC was able to acquire the Warped Media digital technology. This update allows selected movies and presentations to be presented in a full dome presentation.
In addition to serving the students of TCSC, the planetarium and its programs are available to the community, surrounding schools, and other organizations interested in using the facility for educational and civic events. A reasonable usage fee is applied to those outside of the corporation wishing to use the facility. TCSC is very fortunate. Very few school systems in Indiana can boast a full-domed planetarium with star projector. TCSC is able to offer access to numerous Indiana students in surrounding communities who would otherwise not get the experience of a full-dome planetarium program or, alternatively, would have to travel to Indianapolis or the Chicagoland area to gain such an experience. TCSC can bring that experience closer to home and at a reasonable cost for students in the Tipton area.
To schedule a group or class, please contact the TCSC Administrative Office at 765.675.2147, or by email, dbenefiel@tcsc.k12.in.us.