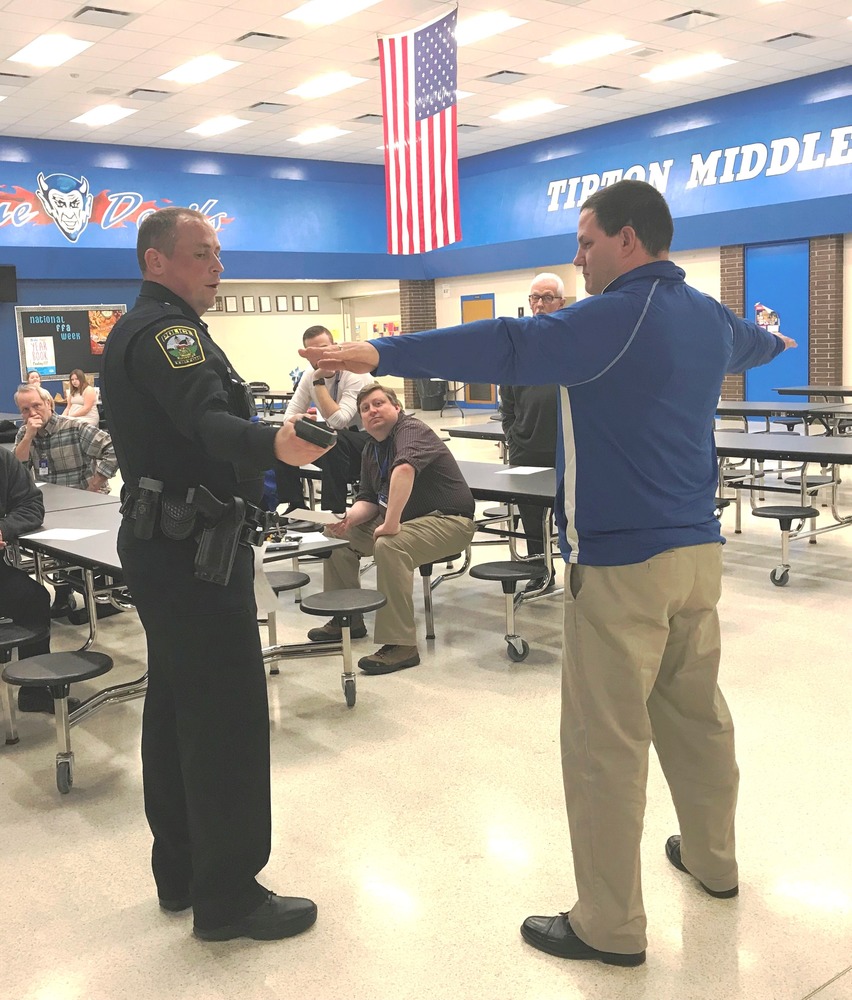 New Type of Drill
Kevin Emsweller
Wednesday, February 27, 2019
Tipton schools are used to drills. They have fire drills, tornado drills, intruder drills, bus evacuation drill, and others. All of these drills are done so that staff and students know what to do in case of a real emergency.
Now Tipton schools will be conducting metal detector drills. Some Tipton staff members received training from School Resource Officer Dave Maddox on how to use the metal detectors. They will put that training in action when they conduct a drill at Tipton High School on March 4 and Tipton Middle School on March 12. These will be limited drills at specific entries for the purpose of helping staff better understand how to use the metal detectors and also create an awareness of their use by students.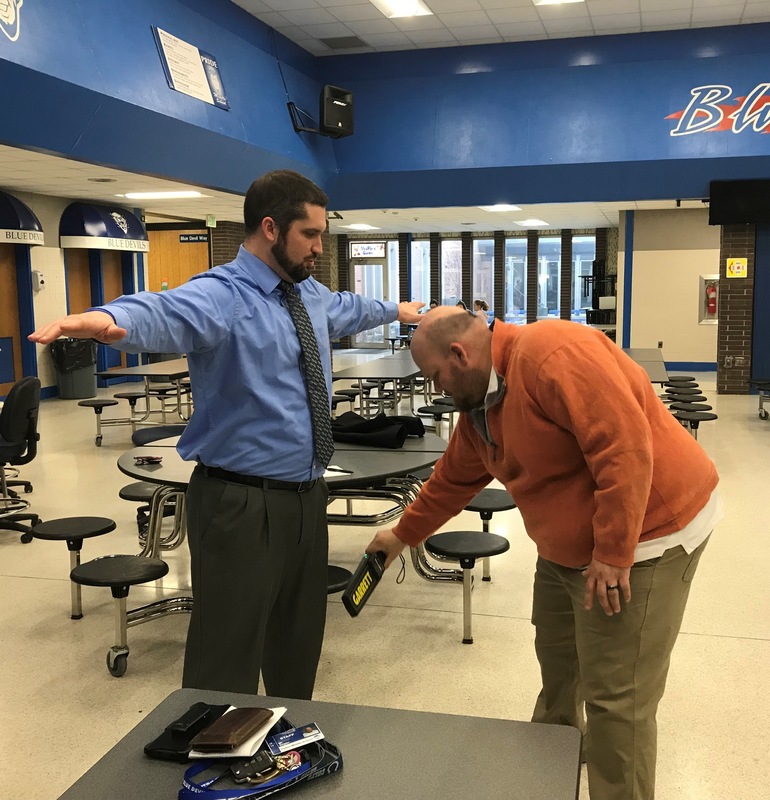 Last year, the state of Indiana made handheld metal detectors available to schools throughout the state. Tipton schools received six of these devices. Last fall, the TCSC School Board amended their policies to provide for the use of metal detectors. They also adopted guidelines on how they were to be used.