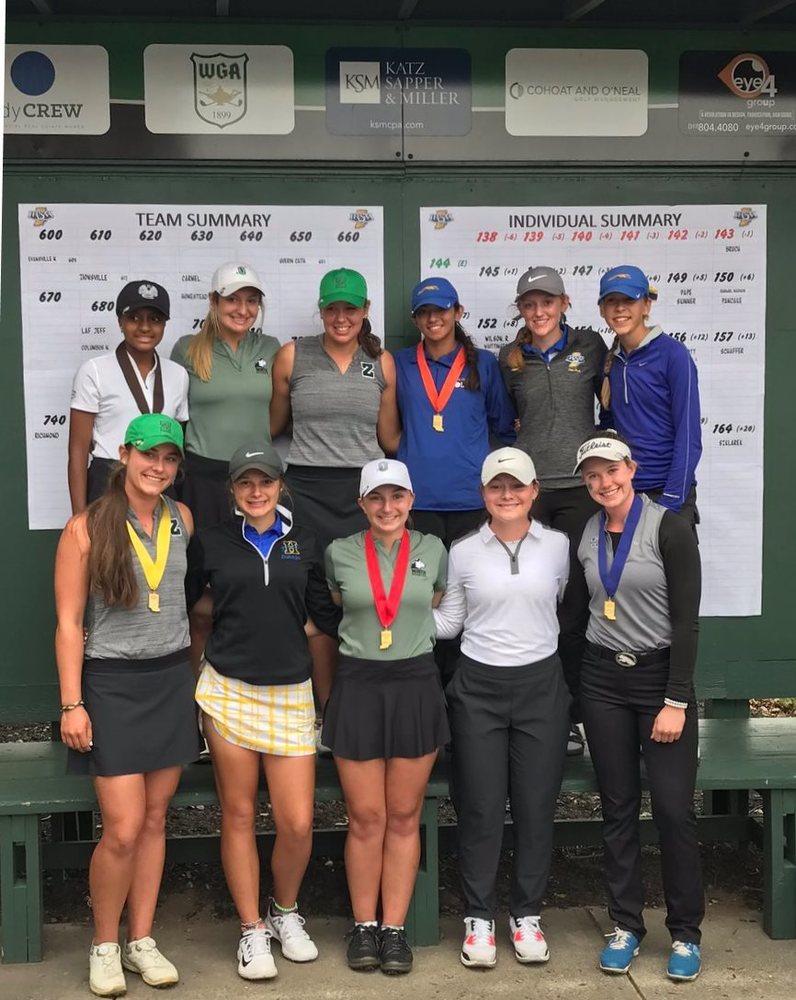 Emma Kelly is One of the Best in the State
Kevin Emsweller
Saturday, September 29, 2018
Emma Kelly, Tipton High School Senior, played 36-holes of golf in the two-day IHSAA State Final Tournament at Prairie View Golf Club in Carmel on Friday and Saturday. In the end, Emma finished in a 3-way tie for 6th place earning a prized medal and being named a member of the All-State Girls Golf Team. Emma shot a 76 (+4) on the first day and a 75 (+3) on the second day with an overall score of 150 (+7).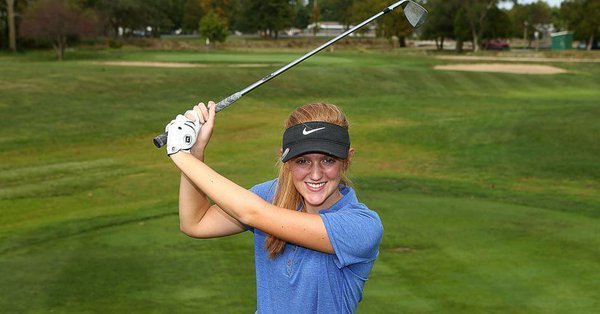 This was Emma's third appearance in the state tournament. Last year, she placed 17th and was also named to the all-state team.
Emma and the Lady Blue Devils Golf Team have had a very successful year. Earlier this year, Emma and her teammates earned the Hoosier Conference Championship, the first for the Lady Blue Devils Golf Team. Emma was the individual Hoosier Conference Champion. This is the fourth year Emma has been named as Hoosier All-Conference. The team also placed third in a very competitive Lafayette Jeff Invitational. In that 18-hole competition, Emma placed 3rd as an individual and was joined by teammate Lucy Quigley (4th place) as medalists. These are just a few of the accomplishments Emma and the Lady Blue Devils Golf Team experienced this year.
The Lady Blue Devils Golf Team went into sectional play ranked number 15 in the state. Unfortunately, the team did not advance but Emma and teammate Ava Clouser earned a trip to regional. Emma placed second in regional play earning her a third trip to the state final.
In congratulating Emma, Coach Bales said, "More importantly, an amazing young lady who represents Tipton and @tldgolf with class and amazing work ethic! Your success is much deserved!"
The Tipton community congratulates Emma and shares the #TiptonPride we have for her and what she has accomplished.