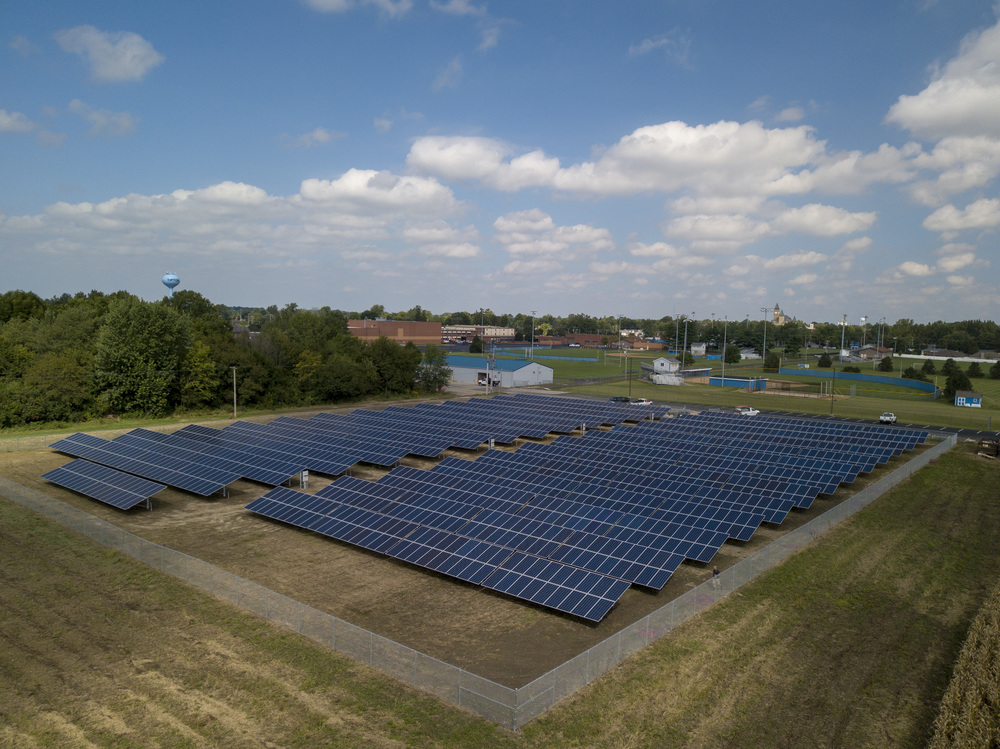 TCSC Goes Solar
Kevin Emsweller
Tuesday, September 25, 2018
On September 13, Tipton Community School Corporation went solar. That is the day that the work on the solar field was completed and the switch was turned on that allowed solar panels to collect and generate energy used by the Tipton schools.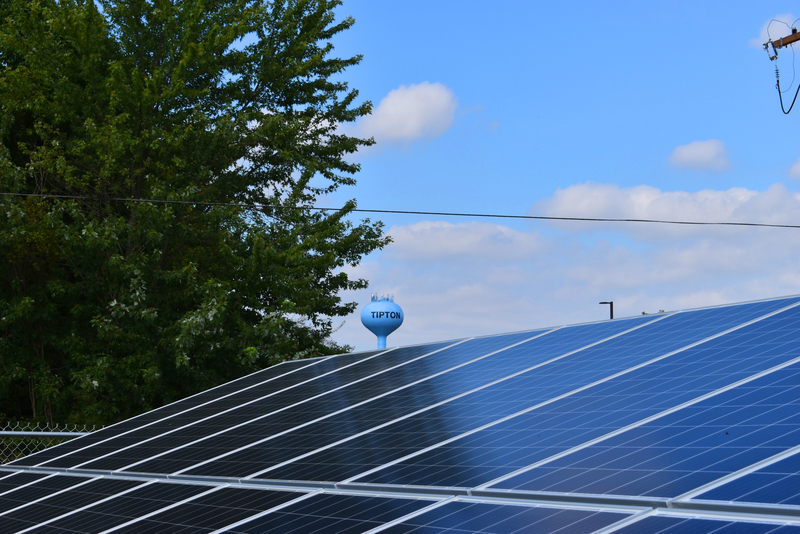 Construction of the solar field began last spring on land east of the Nature Center. The solar array consists of 1,908 individual solar modules. It also consists of 8 inverters. These inverters convert DC electricity produced by the sun into AC electricity.
The energy generated from the solar array is expected to generate 85% of the energy used by the schools - saving the school corporation about $90,000 a year in energy consumption, or about $2,214,277 over 20 years.
Monitors have been installed throughout the school so that students and guests can see the energy generated from the solar array. Some Tipton teachers took part in training this summer to find out more about the solar array and the curriculum that is available for use in the classrooms to teach students about solar energy.
TCSC will have a ribbon-cutting ceremony on Wednesday, October 3, beginning at 5:30 at the solar field.