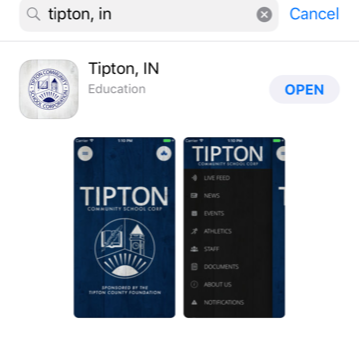 New Website
Kevin Emsweller
Wednesday, June 20, 2018
Welcome to the new website for Tipton Community School Corporation. In addition to the website, we also have a mobile app. Go to your app store and search for "Tipton, IN"
Funding for this new site was made possible with a grant from the Tipton County Foundation. With the mobile app, we hope that our parents and community will find accessing information about Tipton schools easier and more user friendly.
We are still updating much of the information that was found on the previous site, but we hope you will enjoy the changes made with the new website.