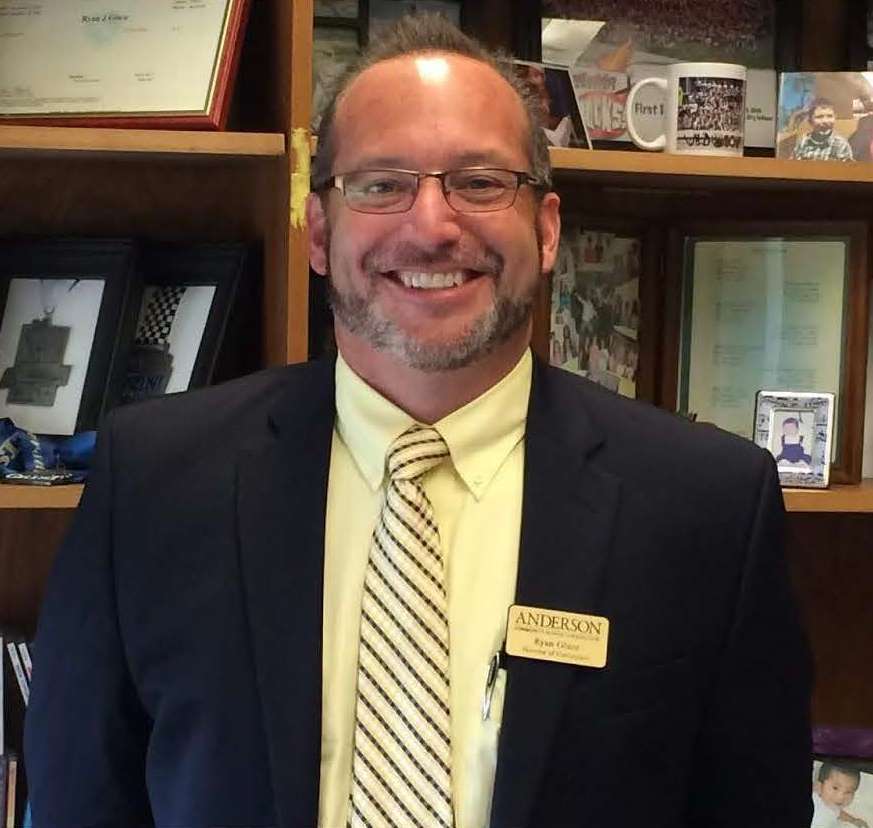 Dr. Glaze Prepares to Lead TCSC
Tipton CSC
Friday, June 26, 2020
Dr. Ryan Glaze is a twenty-eight year proud public educator. Dr. Glaze spent ten years as band director at Attica Consolidated School Corporation, Tri-County School Corporation, and Yorktown Community Schools. Under his leadership, groups achieved multiple state finals appearances, superior ratings, and increased student participation.
After ten years of teaching, Dr. Glaze moved to school administration as assistant principal at Northeastern Wayne School Corporation, a position he held for five years before becoming the principal at Southside Elementary School at Blackford County Schools. During his time at Southside, the school made dramatic improvements in the area of literacy, with over 90% of students passing ISTEP+ in ELA and math. The building fully adopted the Comprehensive Literacy Model and the practices of the reading and math workshop.
With a wide understanding of early literacy and proven school turnaround experiences, Dr. Glaze took over as Director of Curriculum, Instruction, and Assessment at Anderson Community Schools. A few years later, he was promoted to Assistant Superintendent of Elementary Instruction, and then Assistant Superintendent for Secondary Instruction. During his time at Anderson, Dr. Glaze oversaw the implementation of 1:1 technology, Comprehensive Literacy Model, Social and Emotional Learning, and the successful passage of a $41 million dollar construction referendum.
Dr. Glaze is passionate about K-12 literacy, technology integration, and college and career readiness. He holds four degrees from Ball State University, including Bachelor of Science, Master of Arts, Education Specialist, and Doctor of Education. Dr. Glaze and his wife, Anita, have been married for 20 years and are the proud parents of three boys Gavin (17), Gabriel (15), and Garrett (13).