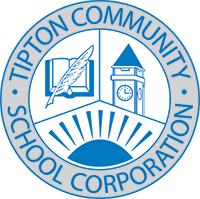 TRANSFER APPLICATIONS ARE BEING ACCEPTED
Kevin Emsweller
Wednesday, June 24, 2020
Tipton Community School Corporation is accepting transfer student applications. All transfers processed before the start of school and before the official count date are TUITION FREE. If parents wish to transfer their student, please fill out the application or stop by the Administrative Office at 1051 S. Main St. to pick up an application. If you have any questions, please call 765-675-2147.
Check out this video to learn more about Tipton schools.
Tipton Community School Corporation is accredited by Cognia (formerly AdvancED), a national organization that has established a set of rigorous and research-based processes for evaluating schools' effectiveness. TCSC is also certified as a Digital Citizenship School.
Special programs are in place at Tipton to assist students whether they are in need of remediation or acceleration in their studies. In addition to providing a quality academic program and small class sizes to students in kindergarten through grade 12, curricular offerings are enhanced through a variety of extra-curricular offerings in academics, vocational, fine arts, and athletics. Tipton students excel in sports, award winning bands and choirs, FFA, and community activities providing a broad range of learning opportunities and experiences. Tipton High School offers seniors the opportunity to earn a Work Ethic Certificate along with their diploma.
A one-to-one computer initiative is offered to students at Tipton Elementary, Tipton Middle, and Tipton High Schools. Technology becomes more important as Tipton schools continue to incorporate STEM Education (Science, Technology, Engineering, Mathematics) in the classrooms.
Tipton schools enjoy a state-of-the-art auditorium, Aquatic Center, nature center, solar field, and a planetarium. Tipton High School is also recognized as a leader in eSports with a state-of-the-art eLab with virtual reality (VR) learning opportunities as well as eSports competitions.
Completed applications with necessary documents should be submitted to the Tipton's Administration Office, as soon as possible, and no later than July 26 to be considered prior to the beginning of school on August 7. Applications for high school students should be submitted immediately in order that schedules can be completed for accepted students. A number of factors are considered in approving applications, including class size. At Tipton, we are "working together for student success."