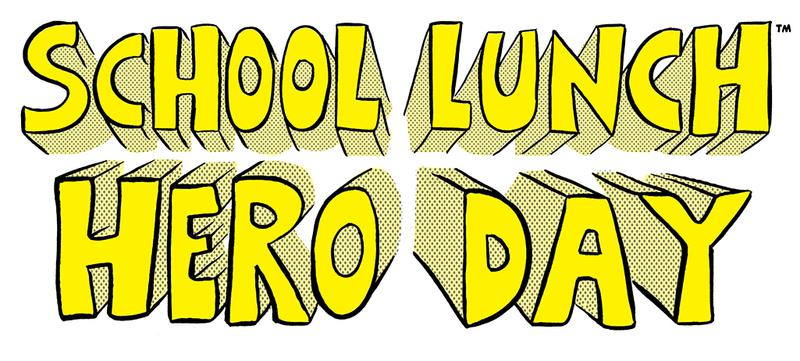 TCSC to Honor School Lunch Heroes
Kevin Emsweller
Wednesday, April 29, 2020
School Lunch Hero Day is May 1, 2020.
Tipton Community School Corporation's school nutrition staff strive to make lunchtime the favorite part of every student's day. From their friendly greetings in the cafeteria and the love they serve with every student's meal, to how they encourage kids to eat more fruits and vegetables, school nutrition professionals are true heroes. Since the beginning of the nation's coronavirus health crisis, Aramark's nutrition staff have safely delivered more than 18.2 million free meals to students, and continue to deliver one million meals daily. Aramark is the TCSC partner in providing food services to our students.
In honor of School Lunch Heroes Day (May 1), TCSC is honoring the people who have stepped up to feed students during this unprecedented time, by inviting students and families to show their appreciation for their school nutrition staff when they pick up their meals:
Making thank you cards to drop off at meal pick up
Designing a poster with a favorite school meal
Sending an e-card via social media channels, @TiptonSchools via Twitter or Tipton Community School Corporation via Facebook
Sending video recording of students appreciation with tag @TiptonSchools and @Aramark via Twitter
Having students dress up as their favorite superhero while picking up their meal(s) on May 1st
Decorating vehicles for meal pick up on May 1st
Tagging @Aramark and use #HeroesWearHairnets in photos and events on Twitter and Facebook
School Lunch Hero Day provides an opportunity for parents, students, school staff and communities to thank those who provide healthy meals to nearly 30 million of America's students each school day. This day, celebrated annually since 2013, was designated by The School Nutrition Association and Jarrett Krosoczka, author of the "Lunch Lady" graphic novel series.
To find out more about Tipton's meals, visit www.tcsc.k12.in.us