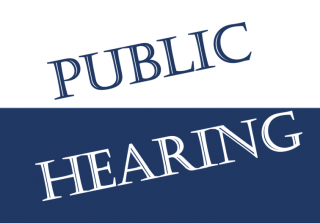 Public Hearing May 4, 2020
Dawn Benefiel
Friday, April 24, 2020
The Tipton Community School Corporation will conduct a Public Hearing on the proposed contract for the Superintendent of Schools. This hearing will take place on Monday, May 4, 2020 beginning at 6:00 PM in the Administration Office, 1051 S. Main St., Tipton, IN.
This meeting will be live streamed. Interested members of the public are STRONGLY encouraged to participate virtually by going to https://www.tcsc.k12.in.us/superintendent-meeting. Following the Governor's Executive Order in person attendance will be limited to 25 people including Board members. People who wish to comment or ask questions on the proposed contract must do so by completing and submitting this form no later than 6:00 PM on May 4, 2020 https://forms.gle/eGbi3QNhYUnGwMp37 questions may also be submitted to feedback@tcsc.k12.in.us.
For questions about the meeting, please call at 675.2147.
To view the proposed contract please visit Proposed Superintendent Contract.