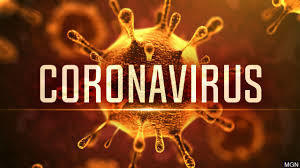 Coronavirus Update
Tipton CSC
Thursday, March 12, 2020
March 12, 2020
Tipton Community School Corporation is working to help keep our parents informed about developments of the COVID-19 in our area and the impact it has on our schools. To do this, we have created a Coronavirus web page to provide you with resources and help keep you informed. This includes the most recent update of Frequently Asked Questions. We have also included a link to a Google Form that allows you ask questions about what Tipton schools are doing about COVID-19.
At this time TCSC remains open. As we have seen the past couple of days, the situation with COVID-19 changes rapidly and that decision could change at any time. After talking with county health officials, there are a couple of things that we ask parents and quests to do. Before coming to school, or any public place, ask yourself:
Do I have a fever?

Do I have a cough?

Have I been out of the country in the last 7 days?

Have I been around anyone who has been out of the country in the last 14 days?
If they answer "yes" to any of those questions, you should stay home and not go out in public, especially into the schools.
The second this is if you are sending treats to the school to celebrate a birthday or other event, those treats must be store bought and pre-packaged.