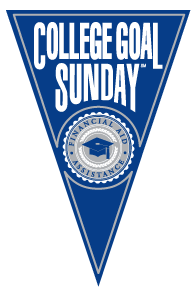 College Goal Sunday - Feb. 23
Tipton CSC
Monday, February 10, 2020
Filling out financial aid paperwork can be perceived as being complicated and time-consuming, but College Goal Sunday makes it easy.
College Goal Sunday is a program that helps college-bound Indiana students, who qualify for undergraduate admission to a college or technical school and their families to complete the Free Application for Federal Student Aid (FAFSA). The Kokomo College Goal Sunday site (IUK), financial aid experts will be ready with FREE help, so you and your family can file the FAFSA financial aid form ONLINE in one afternoon.
February 23, 2020, 2-4 p.m.
INDIANA UNIVERSITY KOKOMO
2300 S. Washington St., Suite 230
Kokomo, IN 46902
FAFSA online available at this site.