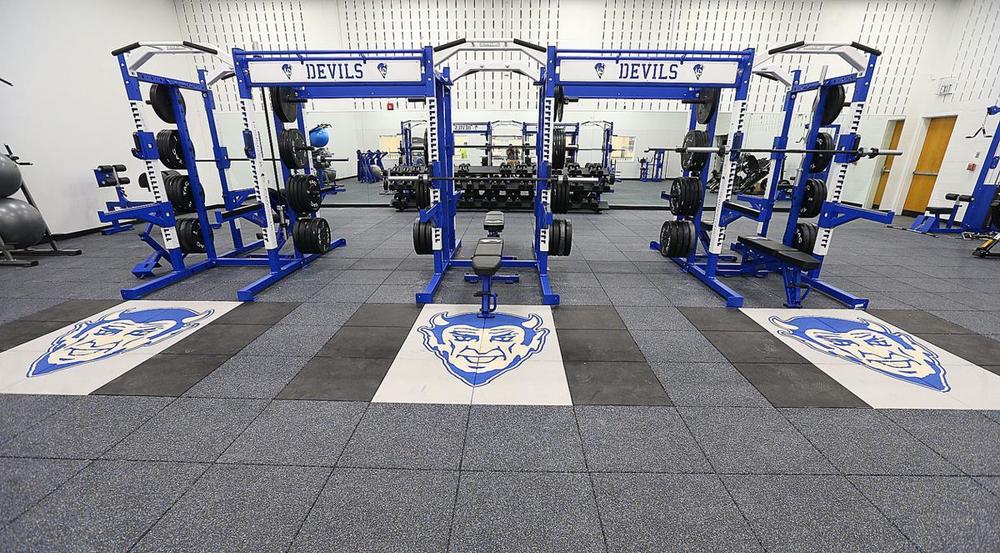 TCSC to Host Dedication to Celebrate Newly Renovated Weight Room
Tipton CSC
Friday, January 10, 2020
The community is invited to attend a special Ribbon Cutting and Dedication Tuesday, January 14 beginning at 5 p.m. at Tipton High School.
Tipton Community School Corporation in cooperation with the Tipton Board of Education, faculty, staff, and project professionals are excited to share in the completion of the building's recently renovated weight room. The decades-old weight room was transformed into a state-of-the-art workout facility which includes new treadmills, elliptical machines, exercise bikes, three new, double-rack weight-lifting machines, and a 70-foot long stretch of turf outside the weight room for indoor year-round training to name a few.
This is a point of pride for the corporation that was the result of a collaborative partnership between the corporation, former Tipton alum, Jason Smith, and The Tipton Community Foundation's Women's Fund to honor the memory of Steve Powell, a Tipton alum and former track and field and football coach. The short dedication will begin with a ribbon cutting followed by an overview of the project, its amenities and the opportunity to meet some of the individuals who were involved.