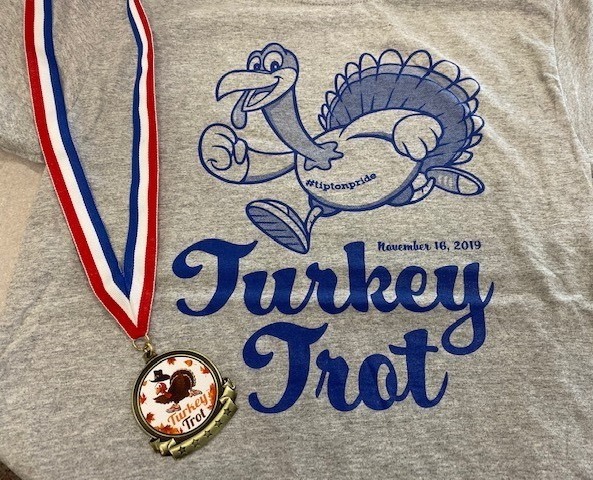 TCSC's 2019 Turkey Trot
Kevin Emsweller
Monday, November 18, 2019
Tipton Community School Corporation held its 5th Annual Turkey Trot on Saturday. Twenty-nine runners and walkers braved the cold temperatures, but sunny and dry day, to take part in this event. Medals were to those with the fastest times in the 5K run in two categories: Students – Haley Johnson (28:36), Lilly Boyer (31:41) and Dane Boyer (46:25), Adult – Greg Powell (25:36), Brian Johnson (28:37), and Zach Daniel (31:49)
Tipton schools began hosting the Turkey Trot as part of the celebration of American Education Week (November 18-22). It also provides a chance to raise money and collect food items for the local Good Shepherd Food Pantry.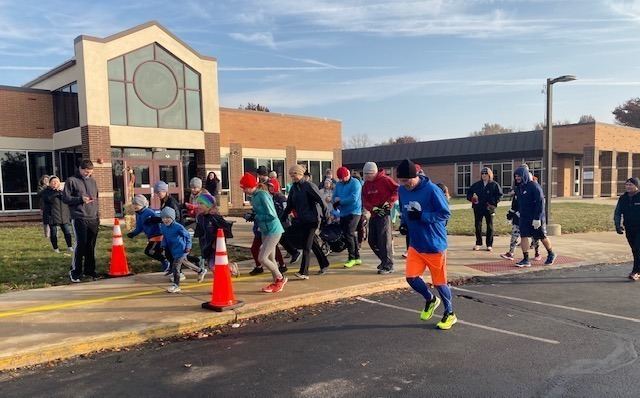 Runners and walkers begin their 3K or 1 mile walk/run - 2019 Turkey Trot.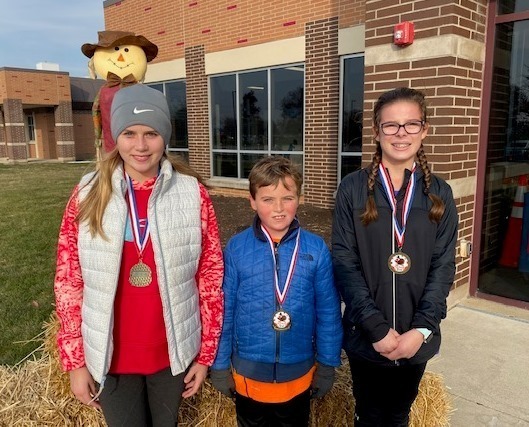 Medal winners in the Student Category: Lilly Boyer (31:41), Dane Boyer (46:25),
and Haley Johnson (28:36).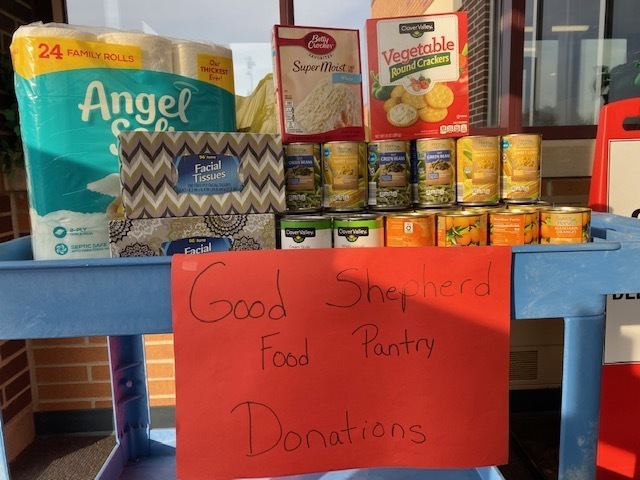 Proceeds and donated food items go to Good Shepherd Food Pantry