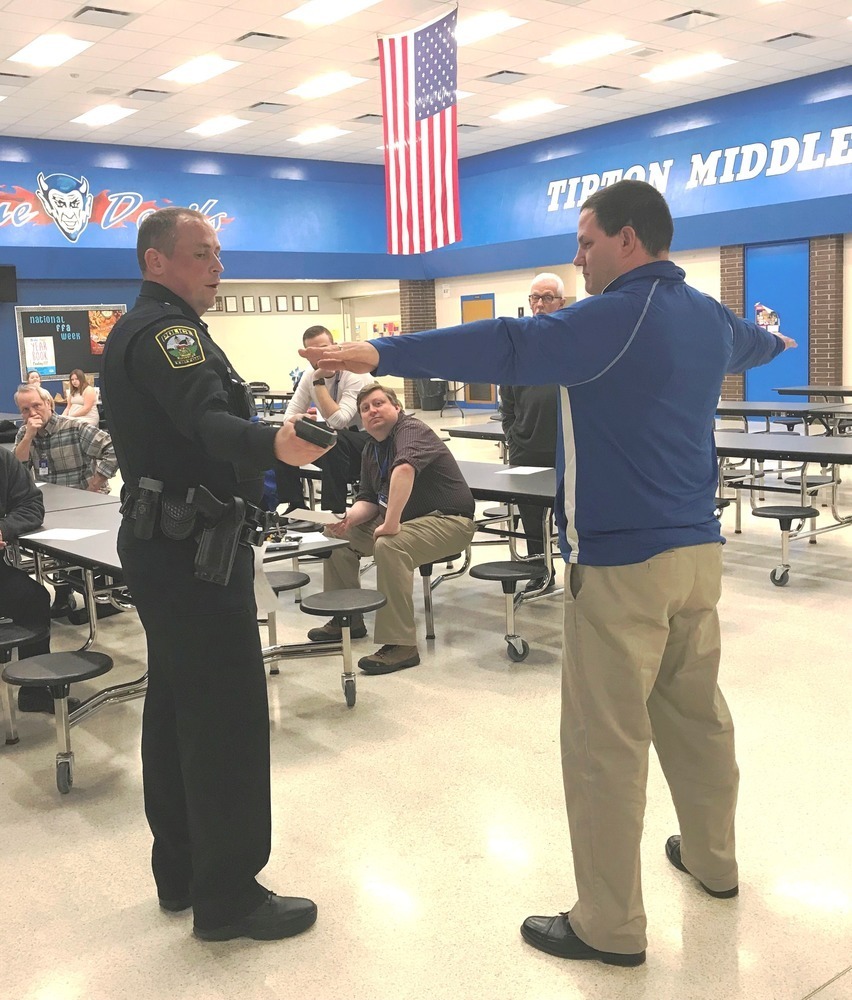 Metal Detectors in Use
Kevin Emsweller
Thursday, August 29, 2019
Tipton schools are used to drills. They have fire drills, tornado drills, intruder drills, bus evacuation drill, and others. All of these drills are done so that staff and students know what to do in case of a real emergency.
In 2018, the State of Indiana provided access to handheld metal detectors to school corporations throughout the state. Tipton Community School Corporation submitted a request and received six devices. Later in the year, after receiving training in the use of metal detectors, school staff members conducted a limited drill (only at one entrance) in both the middle and high schools using the metal detectors.
TCSC plans to use these tools as a deterrent and also as a response to safety issues at Tipton schools. Tipton schools will be conducting metal detector drills, just as they do fire evacuation and tornado drills. The metal detectors may be used at any or all doors where students enter the buildings. The TCSC has adopted guidelines for the use of the handheld metal detectors and some staff members received training last spring.
The first drill will take place in the near future.