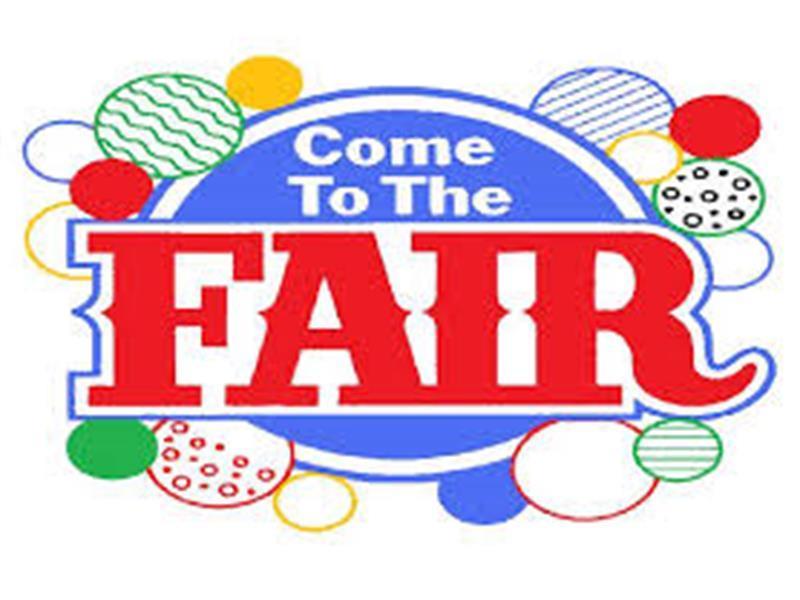 Tipton County Fair
Kevin Emsweller
Tuesday, July 16, 2019
The Tipton County Fair is underway. We wish all of Tipton's 4-H members the best of luck as they showcase their 4-H projects.
We hope everyone has fun and enjoy the many activities the fair has to offer. But, as we know, Indiana summers can produce storms at almost any time. Tipton Community School Corporation would like to remind fair goers that the school is equipped with lightning detectors and alarm system. One of the signals is located on the southern end of the school campus, right across the road from the fairgrounds.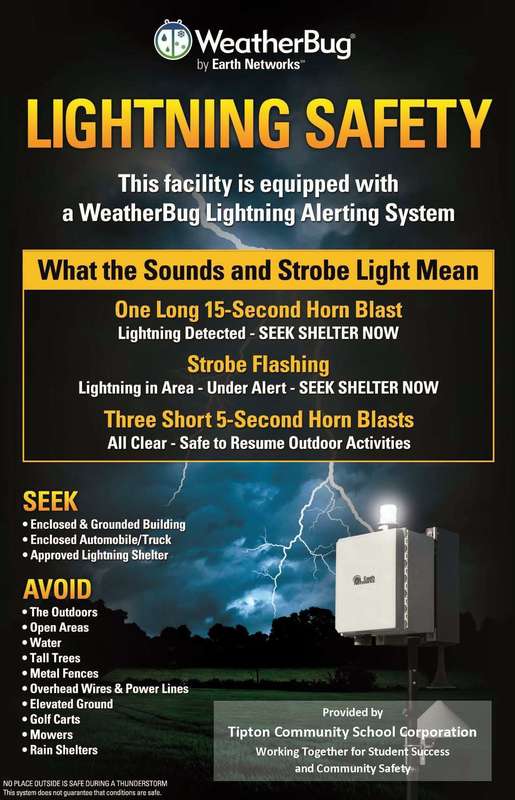 Because lightning can strike up to 10 miles from a storm, it is advised that people seek safe shelter as soon as they hear thunder or see lightning. TCSC's Lightning Alert System is set to sound an alarm when lightning is within ten (10) miles of the school. This will give ample time for people to seek protection.
When lightning is within that 10 miles range, a fifteen (15) second alarm will sound. A white, flashing light can be see on the roof of the elementary school when lighting is in that range. When lightning has cease to exist within this range for at least thirty (30) minutes, an all-clear signal will be given which is a series of three (3) short alarms of (5) seconds in duration each.
We hope we have great weather and everyone enjoys the fair. But, in case of severe weather, listen for the lightning alert warning and seek shelter.