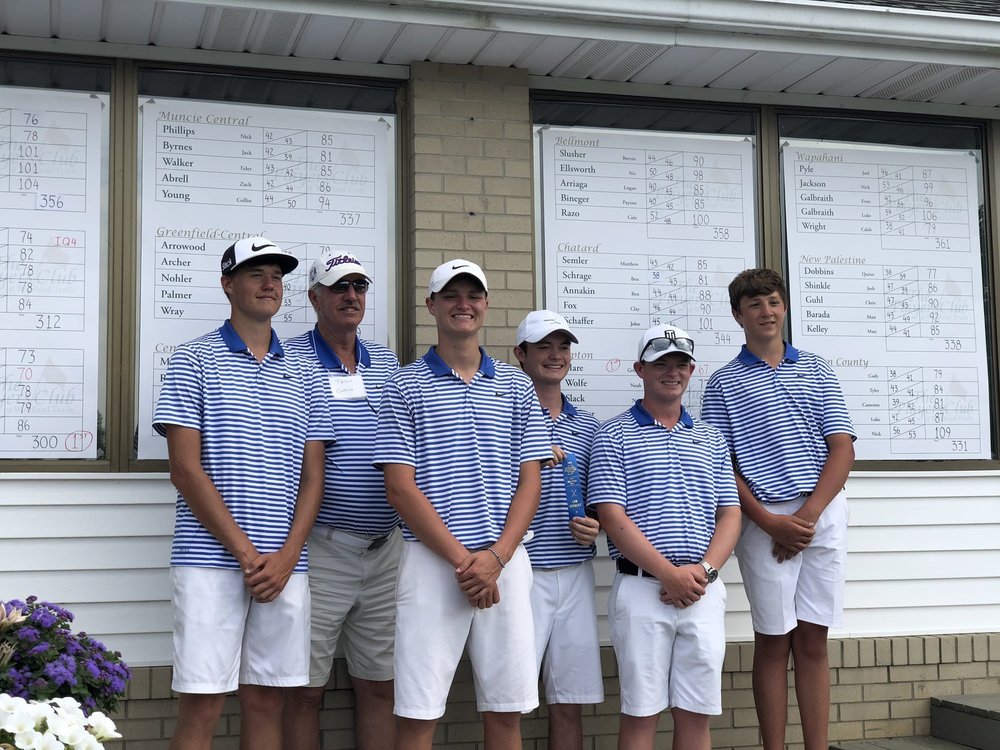 Hare Advances to the State
Kevin Emsweller
Friday, June 07, 2019
Tipton High School's Griffin Hare advances to the State Golf Finals next week!. Griffin shot a 67 in Thursday's Muncie Regional.
The Tipton Blue Devils Golf Team placed third in their sectional, qualifying them a trip to the Muncie Regional. The Blue Devils fell short of advancing to the state with a 312 but had a great effort.
Congratulations to the Blue Devils for an exciting, successful season. Good Luck to Griffin in the state finals.