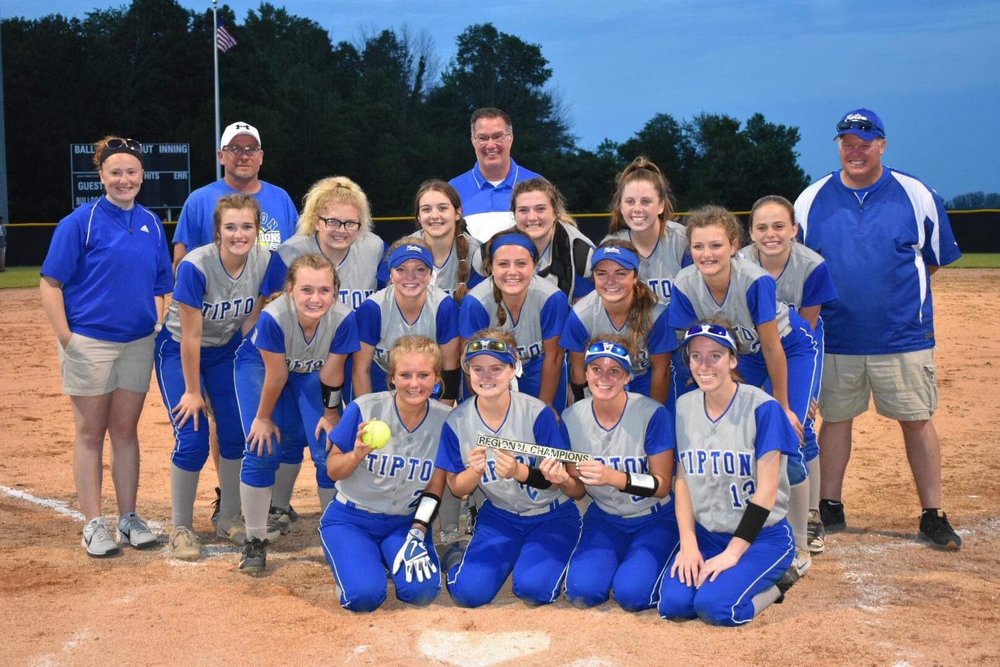 2019 Regional Champions
Kevin Emsweller
Wednesday, May 29, 2019
The Lady Blue Devils repeat as Regional Champions by defeating Lapel 7-5 in 8 innings. The Bulldogs made a comeback in the 7th inning, but the Blue Devils held their composure to control the extra inning for the win.
The Lady Blue Devils will play Boone Grove in the 2nd game of Saturday's LaVille Semistate.

Last week, Tipton High School's Lady Blue Devils shut out Madison-Grant for the Blue Devils' third straight sectional title. The Lady Blue Devils earned the Hoosier Conference Championship earlier this month. Congratulations!!