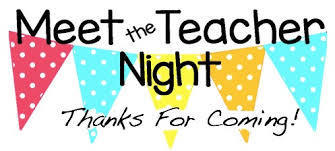 Meet the Teacher Night
Rik Stillson
Friday, January 04, 2019
Tipton High School will have a Meet the Teacher Night on Tuesday, January 8th. The evening will begin at 6pm in the THS Auditorium. Parents will meet with the principal and assistant principal in the auditorium from 6-2:20. Parents ( and students, if they choose to attend) will then follow their student's schedule to meet the teachers. Classroom time will be 15 minutes in length and participants will have 8 minutes to get from one class to the next. The objective of the night is for parents to learn the expectations and procedures of their student's teachers for the new semester. We hope to see everyone there!
Meet the Teacher Night
Auditorium 6:00-6:20
Block 1 6:28-6:43
Block 2 6:51-7:06
Block 4 7:14-7:29
Block 5 7:37-7:52
Block 3 8:00-8:15
For passing period we will announce which block parents should be going to in addition to ringing bells. After 5th Block parents that have a student that has a 3rd Block class should go to that classroom otherwise they are free to go or they may revisit a previous class.