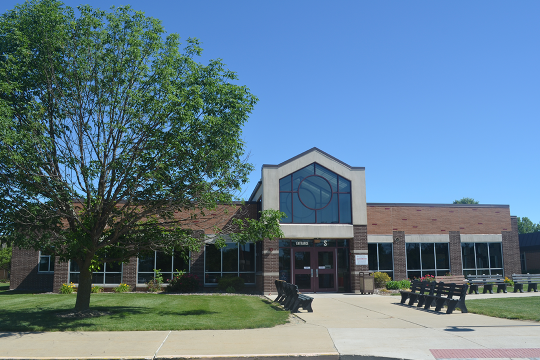 TES, What We Do
Lori Rayl
Monday, September 17, 2018
Tipton Elementary School, What We Do
Our leaders, teachers, and students at Tipton Elementary do a fantastic job. Here is "What They Do"....
Mrs.Rayl has been principal of the Intermediate grades (3, 4, & 5) for 16 years, and she loves being principal. What she loves the most is trying to get the students to want to learn more.
Mrs.Rayl taught in the middle school, she taught 6th,7th,and 8th grade language arts and reading to the students. In 7th grade she taught science one year, which was the best subject she liked to teach. She also loved reading too.
Miss Heaston has been principal of the primary grades (preschool, K, 1, & 2) for 25 years. She loves being principal.
Before becoming principals, Mrs. Rayl taught here at Tipton Middle School, and Miss Heaston was a librarian at Northern Wells Community Schools prior to coming to Tipton.
In the past, there were three other schools here in Tipton named Washington, Lincoln and Jefferson. Washington closed in years past; then, Lincoln closed later. Tipton Elementary School was established in 1999, which is located south the middle and high schools all in one big building. Now there are 670 students and 42 teachers here each day, can you believe it!
There are a lot of teachers here that want to help students learn, succeed, and go on to the next grade. The staff has several programs to meet the students individual needs. Some of them are: Title 1, Special Needs classes, High Ability, RTI, ESL program, PRIDE, and many, many more.
We have service projects at TES. We collect money for Riley Hospital. We collect food for a food drive. We try to give back to our community and our state.
We have organized fundraisers through our Parent Organization. We do a magazine fundraiser, pork burger sale, spirit wear sale, and a walk-a-thon. We raise money to give back to the school. This year, we are raising money to help with STEM (science technology engineering math) in our school.
I really enjoy going to Tipton School. Our leaders are very nice and helpful. Our teachers make sure everyone's individual needs are met. The students here try to do there best and use P.R.I.D.E. (Personal Best, Respect, Integrity, Dependability, and Enthusiasm)!
Tipton Elementary Newspaper Reporter
Lilly 5th Grade