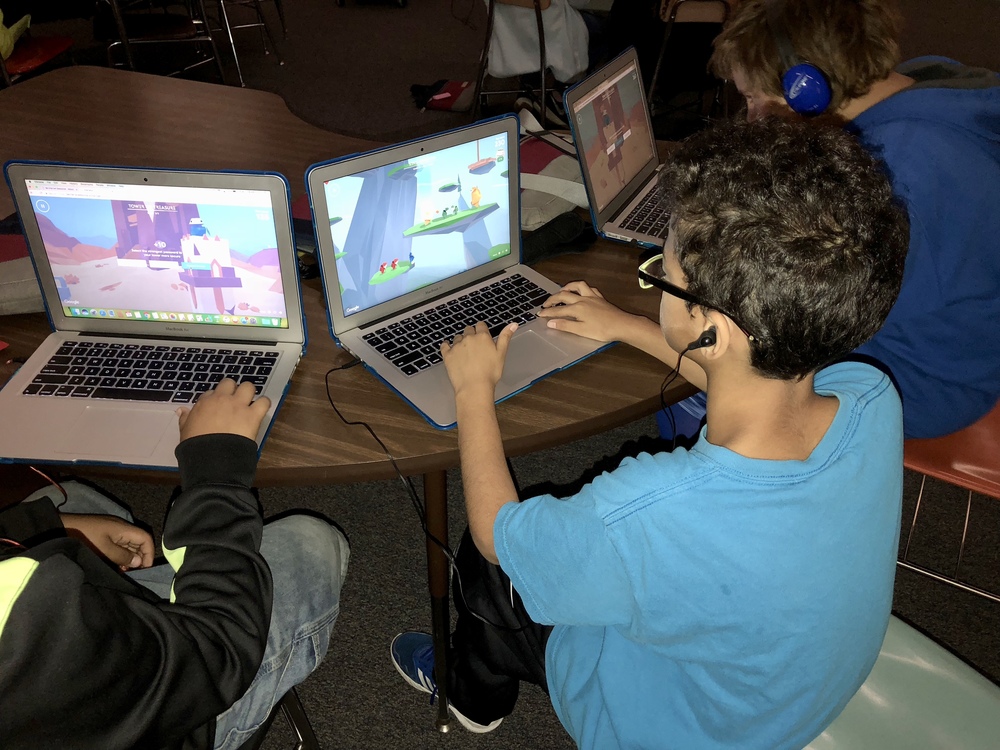 Being Internet Awesome
Danielle Voorhis
Tuesday, September 11, 2018
Students at Tipton Elementary are learning to "BE AWESOME" and make good choices when in comes to using the internet. Students have been exploring the online world through beinternetawesome.withgoogle.com. This website takes students through various learning activities that teaches the importance of Internet Safety.
To make the most of the Internet, kids need to be prepared to make smart decisions. Be Internet Awesome teaches kids the fundamentals of digital citizenship and safety so they can explore the online world with confidence. There are four fundamental activities to Be Internet Awesome that students explore.
BE INTERNET SMART
Share with Care
Good and bad news travels fast online, and without some forethought, kids can find themselves in tricky situations that have lasting consequences. It is important that students learn how to share with those they know. Through this program we Encourage thoughtful sharing by treating online communication like face-to-face communication; if it isn't right to say, it isn't right to post.
BE INTERNET ALERT
Don't Fall for Fake
It's important to help kids become aware that people and situations online aren't always as they seem. Discerning between what's real and what's fake is a very real lesson in online safety.
BE INTERNET STRONG
Secure Your Secrets
Personal privacy and security are just as important online as they are offline. Safeguarding private information helps kids keep themselves safe while exploring online.
BE INTERNET KIND
It's Cool to Be Kind
The Internet is a powerful amplifier that can be used to spread positivity or negativity. Kids can take the high road by applying the concept of "treat others as you would like to be treated" to their actions online, creating positive impact for others and standing up to bullying behavior.